Many famous people have spent time in the building which is now Southwark Cathedral. Here is a selection
John Gower (1327 -1408)
John Gower was an early English poet and good friend of Chaucer. He spent the later years of his life living at the priory of St Mary Overie, Southwark, the building we now know as Southwark Cathedral. He is buried in an elaborate canopied tomb which can be found in the north aisle.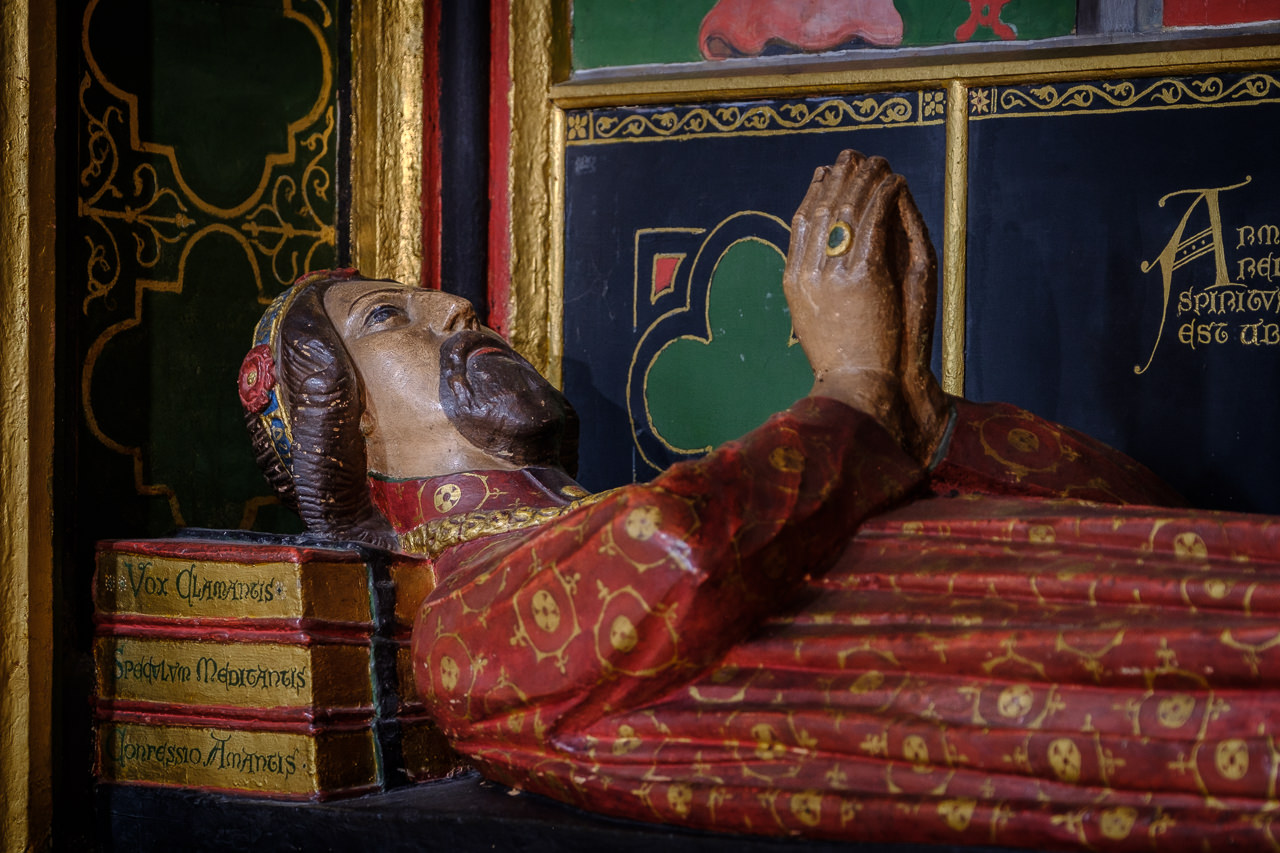 Little is known of Gower's early life. It has been suggested that he might have been a lawyer and he did have incomes from estates. Gower was probably a court official and had been acquainted with both Richard II and Henry IV. From the 1370s, he lived at the priory in Southwark.
He is remembered primarily for three major works, the Speculum Meditantis, Vox Clamantis, and Confessio Amantis, three long poems written in French, Latin, and English. Apart from his work, Gower is known for his friendship with Chaucer. When Gower died in 1408, much of his wealth went to the priory. His tomb in the cathedral is one of the remaining medieval monuments on site.
William Shakespeare (1564-1616)
William Shakespeare was an English poet, playwright, and actor. He was born on 23 April 1564 in Stratford-upon-Avon.
His father was a successful local businessman and his mother was the daughter of a landowner.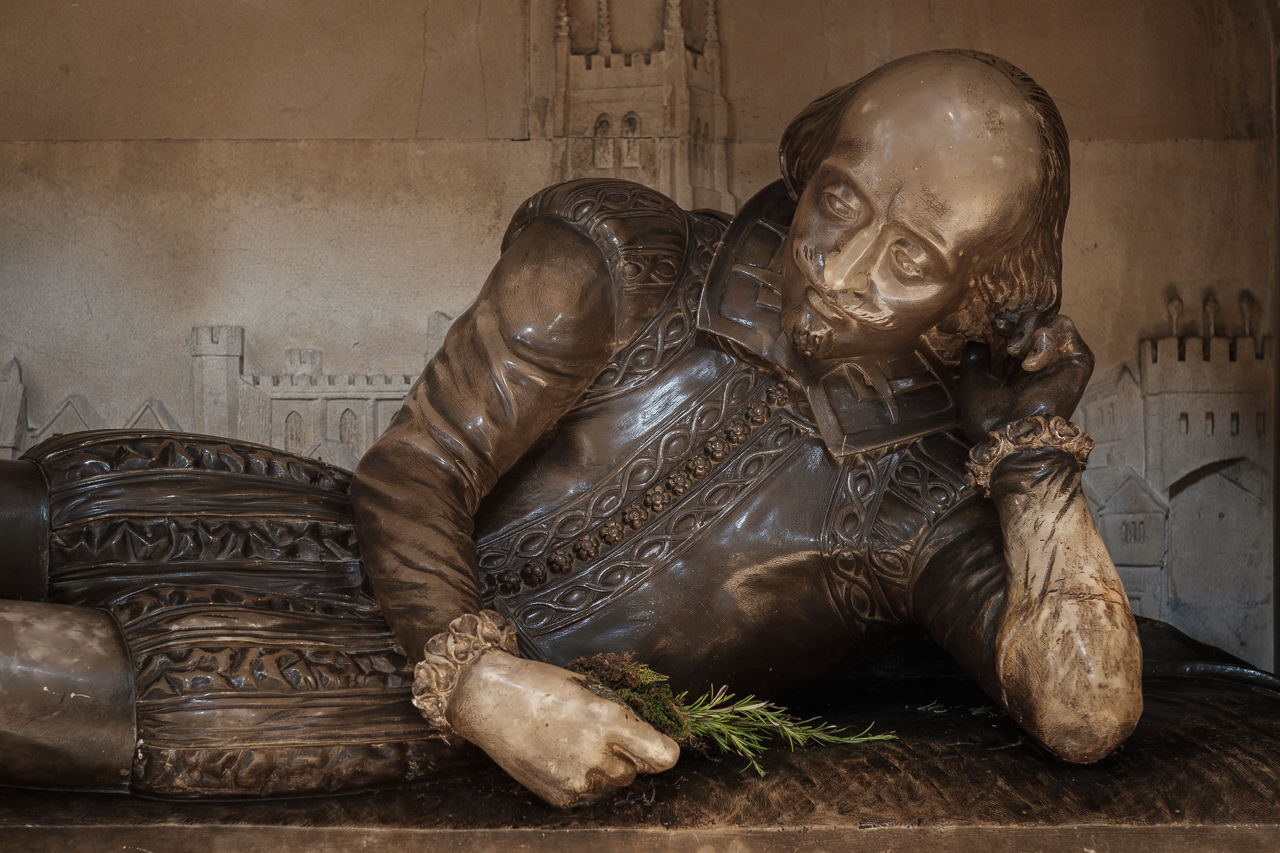 Shakespeare is widely regarded as the greatest writer in the English language and the world's pre-eminent dramatist. He wrote some 38 plays, 154 sonnets, two long narrative poems, and a few other verses, of which the authorship of some is uncertain.
His plays have been translated into every major living language and performed around the world more often than those of any other playwright.
William Shakespeare is the most famous resident of the parish of St Saviour's which is now Southwark Cathedral. His brother Edmund who also lived in the parish died in 1607 at the age of 27. A payment of 20 shillings was paid for his burial (possibly by William) at St Saviour's "with a forenoone knell of the great bell". His ledger stone is situated in the Cathedral Choir. The life of William Shakespeare is celebrated each year at the Cathedral on his birthday and visitors travel from far and wide to see our Shakespeare memorial and stained-glass window.
John Harvard (1607 – 1637)
The famous Harvard University in America can trace its roots to Southwark. John Harvard, whose name is remembered by the University, was baptised in the parish church of St Saviour's (now Southwark Cathedral) on 29 November 1607. He was born to Robert and Katherine Harvard. Robert was a prominent businessman who had a butcher's business in Pepper Alley and was also warden of St Saviour's which gave him considerable influence in his community.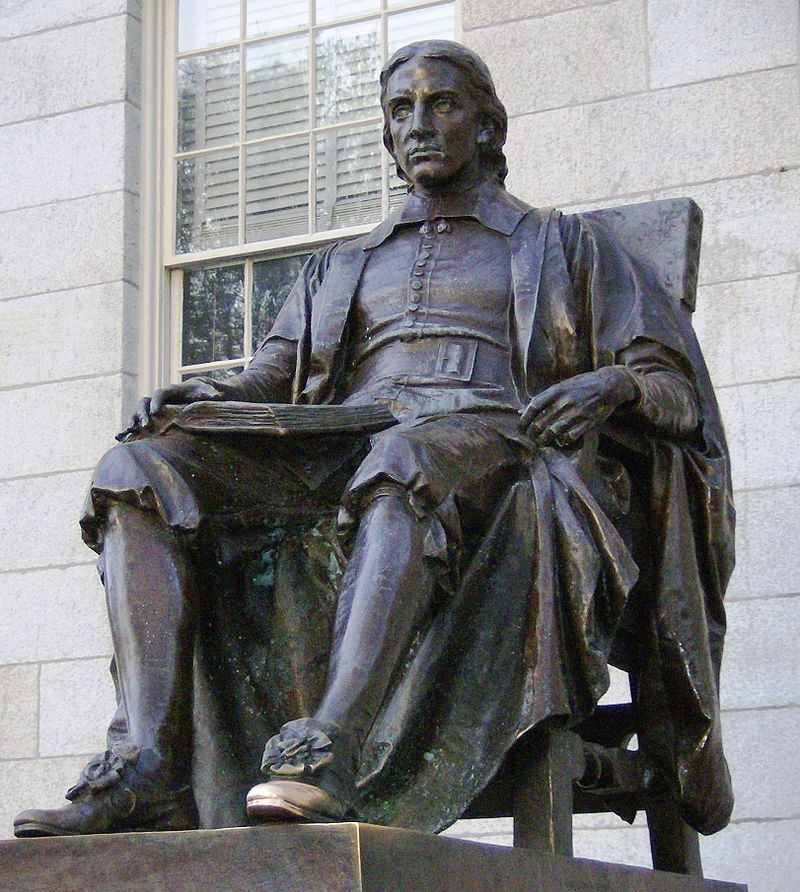 John attended St Saviour's School where his father was a governor. The plague of 1625 killed many family members including his father. Two years later, John entered Emmanuel College in Cambridge where he learned of John Winthrop's plans to establish a Puritan settlement in New England. From this time, John earned a BA and MA and got married to a minister's daughter. After the death of both his mother and elder brother, John and his wife Ann left for Massachusetts in 1637. He died of consumption in 1638 and left half his estate and his library of books to the proposed new college, now known as Harvard University. The Harvard Chapel in the Cathedral commemorates this 'godly gentleman and lover of learning'.
Lancelot Andrewes (1555 – 1626)
Lancelot Andrewes is the only Bishop of Winchester to be buried in Southwark Cathedral although at the time of his death it would have been known as St Saviour's, the local parish church. Born in 1555, he was baptised at All Hallows–by-the–Tower in which parish he was probably born. He was educated at Merchant Taylors' School and then went onto Pembroke College, Cambridge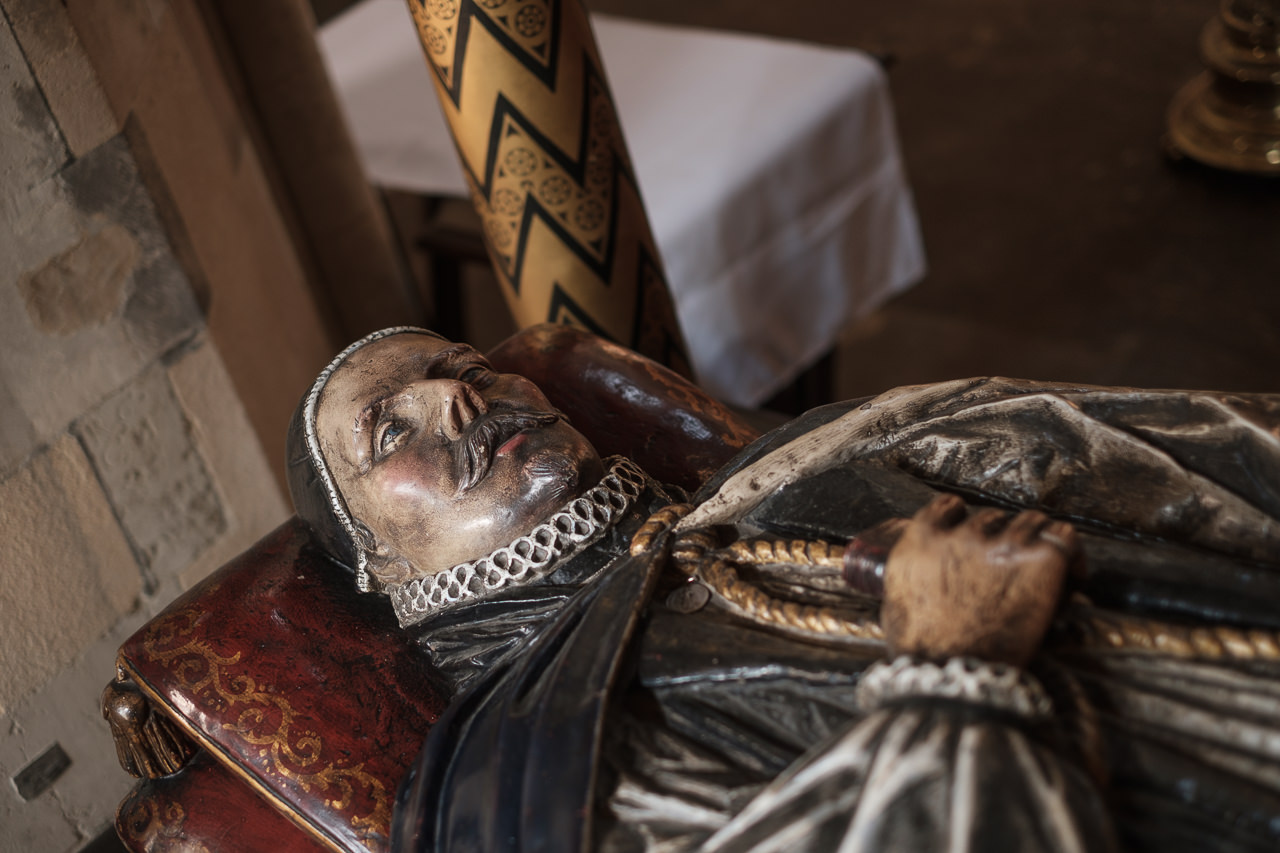 He became Master of Pembroke and subsequently Bishop of Chichester, Bishop of Ely and then Bishop of Winchester in 1619. He was also a Prelate to the Order of the Garter and the last episcopal resident of Winchester House which was conveniently situated for his Privy Council duties. Described as a brilliant scholar and linguist and also an able administrator, Andrewes was commissioned to be part of the team that provided the translation for the Authorised Version of the Bible also known as the King James Bible. He is personally credited for his translation of the Pentateuch – the first five books of the Bible in the Old Testament (Genesis, Exodus, Leviticus, Numbers and Deuteronomy). His tomb can be found to the right of the Great Screen.
Charles Dickens (1812-1870)
Charles Dickens was an English writer and social critic. He created some of the world's best-known fictional characters and is regarded by many as the greatest novelist of the Victorian era. His works enjoyed unprecedented popularity during his lifetime and, by the 20th-century, critics and scholars had recognised him as a literary genius. His novels and short stories enjoy lasting popularity.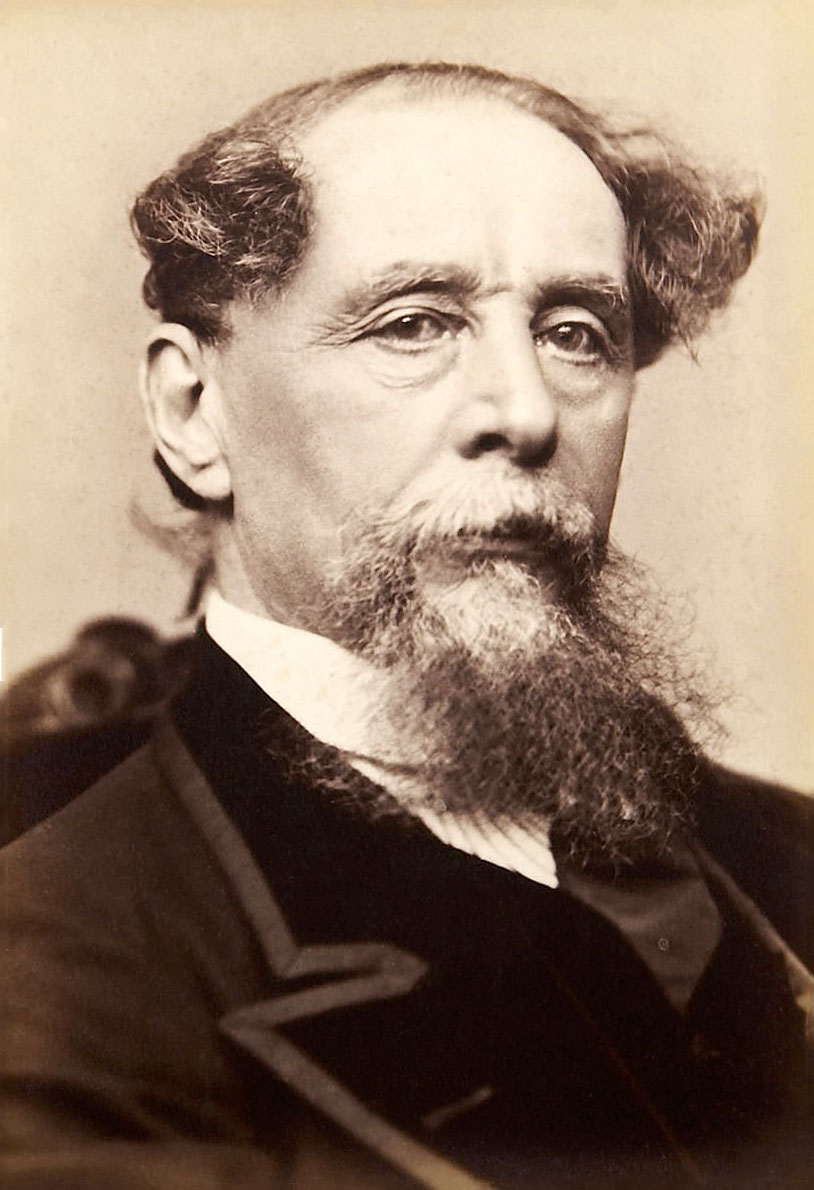 Born in Portsmouth in 1812, his family moved to London in 1822. When Charles Dickens was just 12 years old, his father John was imprisoned in nearby Marshalsea Prison for non-payment of debt. Charles was forced to give up his schooling and work in a boot-blacking factory to help support the family. Dickens experience of living in the crime-ridden and poverty stricken area shaped many of his famous novels, including Little Dorrit and Oliver Twist, which are partly set in Southwark. In January 1869, Charles Dickens attended a meeting of the Ancient Society of College Youths and bellringing practice at St Saviour's. An account of his visit published in "All the Year Round" for 27 February, 1869 can be read on the website of our Cathedral Bellringers