Information and biographies of the clergy of Southwark Cathedral

The Very Revd Andrew Nunn - Dean
The Very Revd Andrew Nunn was born in Leicester in 1957. He grew up there and attended primary and secondary schools in Wigston, where he was also a member of the choir of All Saints, Wigston Magna.
Andrew was installed as Dean of Southwark in January 2012. Prior to that, he was Sub Dean and Precentor of Southwark (1999-2010) and Acting Dean from November 2010.
He is a member of the General Synod and the Diocesan Synod.
He is a Foundation Governor of St Saviour's & St Olave's Girls' School in Southwark. He is also Chaplain to the Worshipful Company of Launderers, the Worshipful Company of Innholders and the Whitsters Club.
Andrew contributes to the local church by teaching and speaking at a number of courses and events in the Diocese of Southwark and further afield outside the Diocese. He is a member of the General Synod of the Church of England and on the Panel of Chairs of the Synod. He has served as a member of the Crown Nominations Commission since 2011. He was Rector General of the Society of Catholic Priests until October 2017.
His many interests include theatre, cinema, reading and travel.
andrew.nunn@southwark.anglican.org
020 7367 6727
The Revd Canon Michael Rawson – Sub Dean and Canon Pastor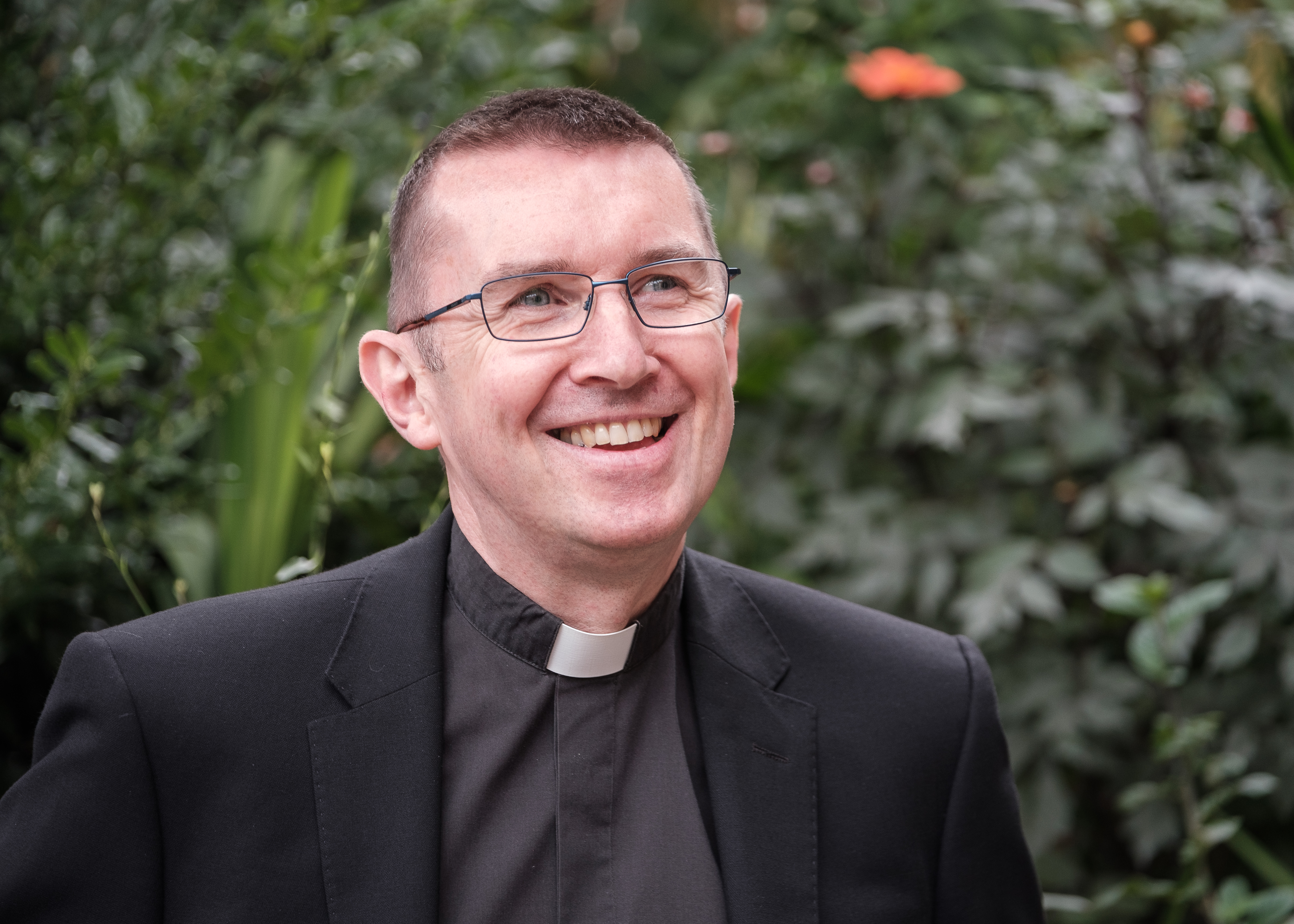 Michael joined the team as Sub Dean and Pastor at Southwark in December 2014. He has responsibility for pastoral care, oversight of volunteers particularly the Day Chaplains, ministry to children and young people, and stewardship.
He is Minister-in-Charge of St Hugh's Church, Bermondsey, a Conventional District within the Cathedral Parish and is the Vice Chair of Governors at Cathedral Primary School.
Michael was born in Yorkshire and spent most of his ministry in the Diocese of Wakefield (prior to the formation of the Diocese of Leeds) as a parish priest, Bishop's Chaplain and latterly as Sub Dean and Pastor at Wakefield Cathedral.
In his leisure time, Michael enjoys travel, food, theatre and the arts.
michael.rawson@southwark.anglican.org
020 7367 6706
The Revd Canon Leanne Roberts – Canon Treasurer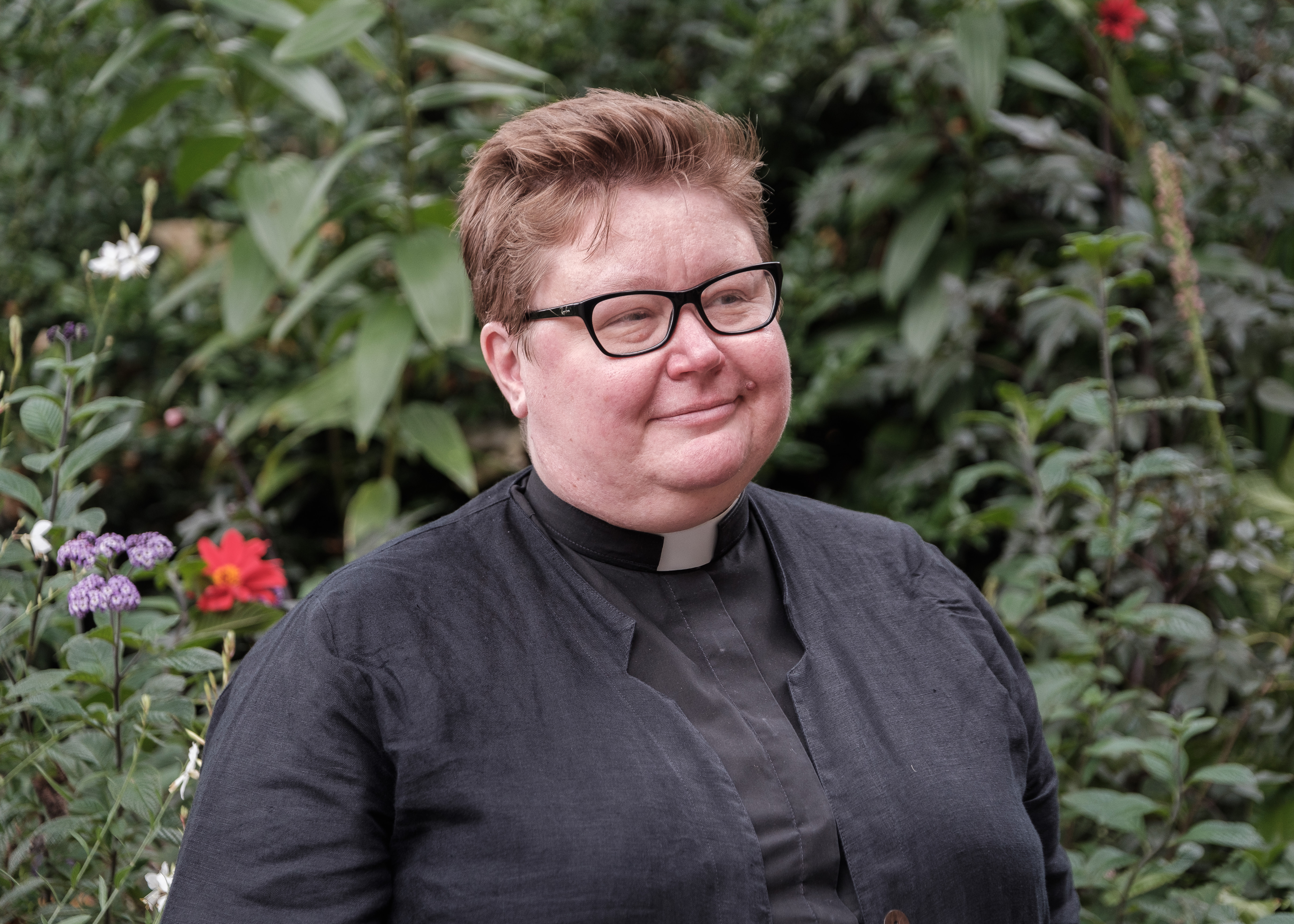 The Revd Canon Leanne Roberts is Canon Treasurer at the Cathedral, and is also Director of Vocations and Diocesan Director of Ordinands for the Diocese of Southwark.
Born in South Wales, Leanne read music at Oxford University, then worked for a mental health research group before training for ordination at Westcott House, Cambridge, while studying theology at Emmanuel College. She was ordained in 2002 in the Diocese of London, where she served her curacy, and in 2005 became Chaplain of Hertford College, Oxford. During her time there she was a Vocations Adviser for the diocese, an honorary chaplain with Oxford and Buckinghamshire Mental Health Trust, and received an MSt in Ecclesiastical History.
Leanne plays a full part in the life of the Cathedral, and is particularly interested in preaching and spirituality. Other interests include psychoanalysis, iconography, sailing, and detective fiction, though not necessarily in that order.
leanne.roberts@southwark.anglican.org
020 7939 9458
The Revd Canon Jay Colwill– Canon Missioner
The Revd Canon Jay Colwill is Canon Missioner at the Cathedral, and is also Director of Mission and Evangelism for the Diocese of Southwark.
Born in Wokingham Berkshire, Jay's missionary experience began on Southampton docks, whilst working for the Missions to Seafarers. He went on to read Politics and Social Economic History at Manchester Metropolitan University. Spending much of his time cooking at Greens Vegetarian Restaurant, he greatly enjoyed his time in South Manchester! He went on to study Theology at Nottingham University where he received his B.A. and Mth. In 1994, he served his title in an 'urban priority area' parish in Reading, moving down the M4 to Bracknell to work a further 6 years in a large parish whilst taking responsibility for the local ecumenical partnership with the Methodists, located in a school. After nearly ten years in the Oxford Diocese, in 2003, he moved to Christ Church Orpington, where he also served as Area Dean to Orpington Deanery, and Assistant Missioner in Rochester Diocese.
Jay's diocesan responsibilities mean that he travels widely across the diocese to support parishes and deaneries in mission. However, he is working with the Dean and chapter to ensure that the cathedral parish reaches out to its many visitors and incoming residents. When he is not enthusing upon the subject of mission, he relaxes by cooking, cycling and travelling (particularly to France).
jay.colwill@southwark.anglican.org
020 7939 9417
The Revd David Dominic Adamson-Hill - Assistant Curate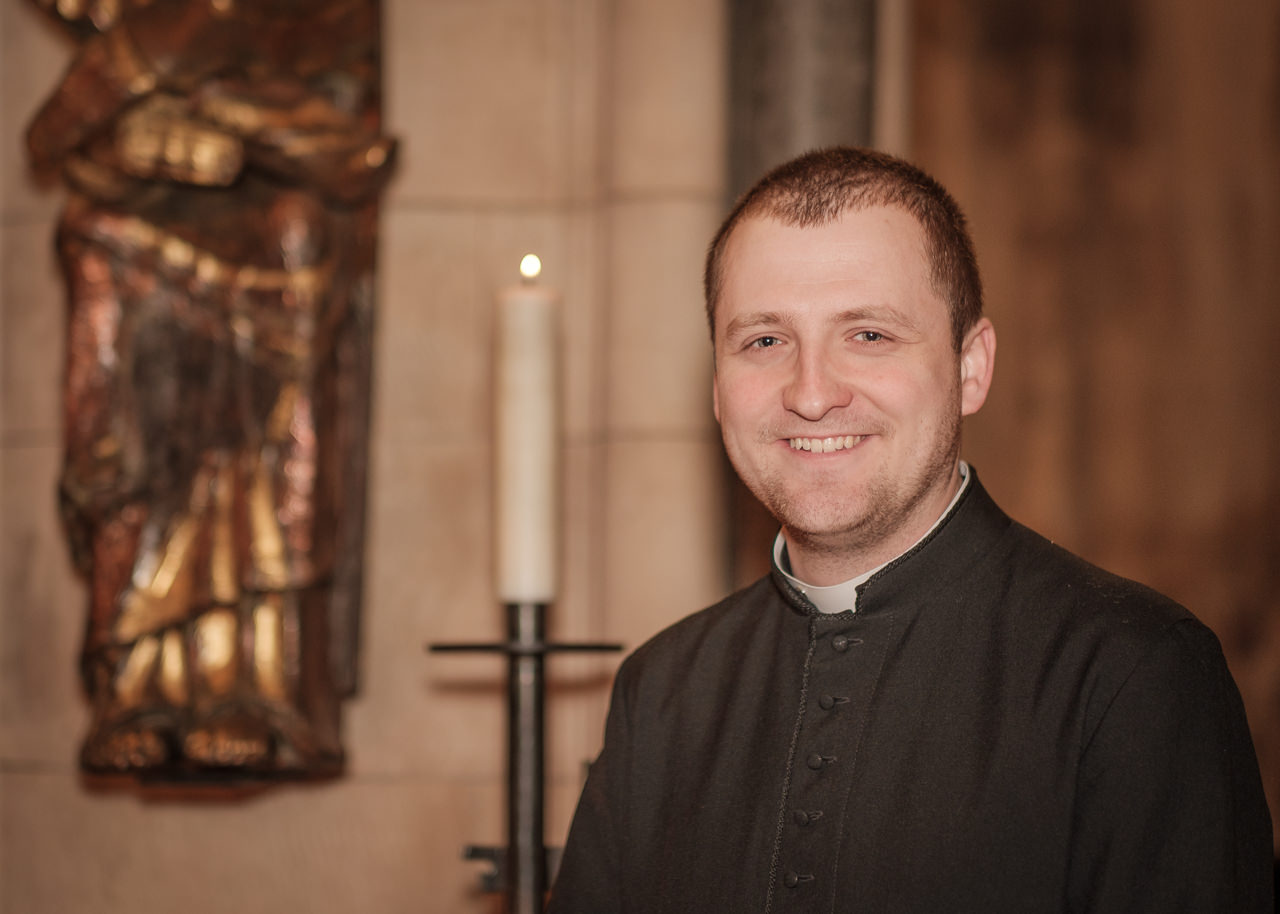 David joined the Cathedral in July 2017 when he was ordained Deacon. His ministry is split across St George the Martyr on Borough High Street, St Hugh's in Bermondsey and the Cathedral. Across these three areas David works with community engagement on the Tabard estate, as well as working individually in each of the three churches. On Sundays he can be found at St Hugh's and St George's, and in the week at the lunchtime services in the Harvard Chapel in the Cathedral.
David grew up in the Diocese of Southwark, in Richmond, before leaving home to serve his apprenticeship at Rolls-Royce in Derby. During this time he discerned a call to Ordination, and left Rolls-Royce. He trained at the College of the Resurrection in Mirfield, and in his free time enjoys reading, good beer, and gardening.
daviddominic@stgeorge-themartyr.co.uk