Theatrical people in the time of Shakespeare's Globe
There are many links between the Southwark theatres of the 17th century and Southwark Cathedral, then known as St Saviours, the local parish church. The theatres: the Hope, Rose, Globe and Swan, were located in the Bankside area and were the workplaces of many actors, writers and theatrical workers. Many of these people lived locally and used the services of the local church, St Saviour's, for marriage, baptisms and funerals and, in some cases, became involved in the inner workings of local life by becoming part of the vestry.
Of the actors' names found on Shakespeare's First Folio, half of them can be found in St. Saviour's registry documents. Let's take a look at some of the key figures connected to the church.
Phillip Massinger (1583 – 1640)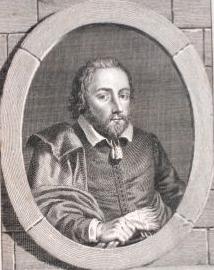 Massinger was originally from Salisbury. A son of a gentleman, he had some education at Oxford but, in 1606, he left without a degree to become a dramatist.
There is little evidence of his early playwriting days, except in some correspondence with Philip Henslowe, the theatrical entrepreneur who owned the Rose. In these notes, we find Massinger and some others were asking for money for their plays.
After Henslowe's death, Massinger started working for the King's men – the company that Shakespeare belonged to and competitor of Henslowe's theatre. He wrote fifteen solo plays. Writing with John Fletcher, he wrote another eleven plays. They also collaborated with other dramatists.
Of Fletcher and Massinger's friendship, a contemporary and friend of the pair, Sir Aston Cockayne, wrote, "Plays they did write together, were great friends, And now one grave includes them in their ends." This grave would have been in the churchyard of St Saviour's. A ledger stone in the choir remembers the burial of this important playwright.
John Fletcher (1579 -1625)
John Fletcher was born in Rye. His father, Richard Fletcher, a successful cleric, held powerful church positions including becoming the chaplain to Queen Elizabeth I. However, it was his uncle, Giles Fletcher, a minor poet who was left in charge of his upbringing. Fletcher entered Cambridge but did not complete a degree and instead made his way to London to become a playwright.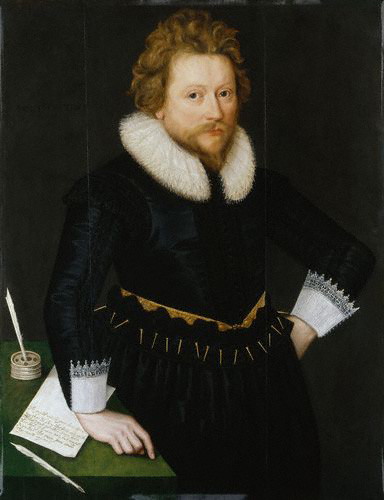 He first appears to be writing for a group at the Blackfriars Theatre. Some of this work was done in collaboration with Francis Beaumont who was his close friend for almost a decade. It has been said that they lived together in Bankside, sharing clothes and "one wench in the house between them" !
During this time, Fletcher worked with the King's men and collaborated with William Shakespeare on Henry VIII and Two Noble Kinsman. During his lifetime, Fletcher was consisted to be a great playwright and his fame rivalled Shakespeare. Other collaborations were with Nathan Field and Philip Massinger.
Fletcher's life was cut short in 1625 when he died of the plague. John Aubrey, writing in 1680, recounts a story told by the clerk at St Saviour's that Fletcher had intended to leave London during one of the big plague outbreaks but stayed to wait for some clothes that he was having made whereupon he caught the plague. He is buried in the churchyard here at Southwark Cathedral. A memorial ledger stone can be found in the choir.
Edmund Shakespeare (1580 to 1607)
Edmund was the younger brother of playwright William Shakespeare. Not much is known about him except that he had followed his brother to London to become an actor. He appears in the records in 1607 at St Giles-within-Cripplegate referring to the burial of his illegitimate child.
In the same year, at the age of 27, Edmund died. The funeral was expensive at twenty shillings and it is believed that it was William who covered the cost. The service took place in the morning "with a forenoon knell of the great bell" and young Edmund was buried in the church. His morning funeral would allow his theatrical colleagues the chance to perform in the evening.
A memorial ledger stone can be found in the choir.
Philip Henslowe (1550 – 1616)
Philip Henslowe was responsible for building the Rose Theatre and managing and financing the Admiral's Men (whose leading man, Edward Alleyn, became his son-in-law).
Born in Sussex, his early career was working for Henry Woodward (considered to be the baliff for Lord Montague (Anthony Brown) who had been given land from the St Mary Overie Priory. When Woodward died, Henslow married his widow.
A shrewd businessman, he spent time as a money lender, pawn broker, landlord and builder of theatres and bear-baiting pits. He also became involved with the church spending time as a vestryman and church warden. He was one of the 'Barginers' who put up money to buy St Saviour's Church from the Crown.
He is buried at the Cathedral but there is no monument to him in the church which he helped to place into the control of the parishioners. In his will he asked for a stylish funeral and paid for 40 mourners from the poor people of the Clink.
Edward Alleyn (1566–1626)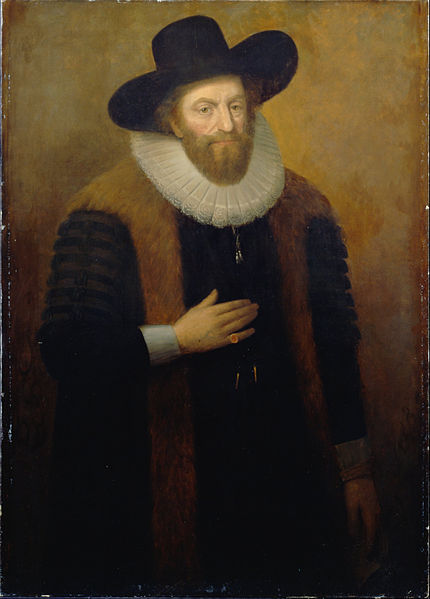 Edward Alleyn was born in Bishopsgate, London. The son of an innkeeper who was porter to the Queen, it was his stepfather, who was an actor, that influenced his future. By 1583, his name was down as an actor with the Earl of Worcester's Players and eventually he would be known as one of the best actors of the day.
In 1592, he married Joan Woodward, the stepdaughter of Philip Henslowe. Henslowe and Alleyn went into business and became a part-owner in many of the entertainment ventures of Southwark including the Rose Theatre and Paris Gardens.
He retired from his acting in 1598, though returned to the stage in 1604 on the request of Queen Elizabeth I. Alleyn is best known for the founding of Dulwich College which he had established by 1619. During this period, he was also a member of the vestry of St Saviour's. He founded almshouses in the area and contributed to the parish school.
Alleyn died in 1626 and is buried in the chapel of his college.