The Diocese of Masvingo, with which Southwark Cathedral is linked was carved out of the other four Dioceses in Zimbabwe in 2002
The other four Dioceses were (and are still) extremely large in geographic terms, as is Masvingo. The Diocese of Masvingo is in the south east of Zimbabwe, bordered by the four other Zimbabwean Dioceses and sharing international borders with Mozambique and South Africa. At its inception the Diocese had very few trained priests and very little infrastructure and so the newly appointed Bishop, the Rt Revd Godfrey Tawonezvi, set about building a thriving and vibrant Diocese for his people.
Like most Anglican dioceses in England, the Diocese of Southwark has a strong overseas partnership link with another part of the worldwide Anglican Communion. Southwark's link is with the Anglican Church in Zimbabwe, which is part of the Anglican Province of Central Africa.
The three Episcopal Areas in Southwark Diocese are each linked with a Zimbabwean Diocese (Croydon with Central Zimbabwe Diocese, Kingston with Matabeleland Diocese and Woolwich with Manicaland Diocese.) Strong friendships have grown through mutual prayer, visits and practical support.
Links with Southwark Cathedral
The Diocese of Rochester is linked with the Diocese of Harare and that left Masvingo without a partner. So in 2009 Southwark Cathedral Chapter decided to offer to partner the Diocese.
You can find the Terms of Reference for the group here
Since then there have been visits from members of the Cathedral congregation to Masvingo and visits from people in the Diocese of Masvingo to the Cathedral. The Cathedral has been active in fund raising for various projects and we have most recently sent money to help towards schools feeding programmes and to repair motor cycles used by the priests and to renew batteries in the solar panels that provide electricity for some of the clergy housing.
The time since the Diocese was formed has not been an easy one for Zimbabwe as they have dealt with currency difficulties, with drought and the lack of food as well as troubles with the deposed former bishop of Harare, Nolbert Kunonga.
Troubles in the Diocese
Until 2011, the Diocese of Masvingo remained largely untroubled by the government-backed interference and persecution inflicted in the northern dioceses of Harare and Manicaland by the excommunicated former bishop of Harare, Nolbert Kunonga. Despite being disowned by the Anglican Province of Central Africa, Mr Kunonga's bullying and brutality, backed by police, army and security forces, led to violence, intimidation and the theft of property, buildings and churches belonging to the Anglican Church. Bishops had no access to their cathedrals, congregations wanting to worship in their own churches were beaten and arrested, diocesan schools, hospitals and offices were stripped of their assets or sold. As a result of a series of court judgements by judges who are either pro-Mugabe or simply frightened, there was no means of legal redress.
During the summer of 2011, the troubles spread further south into Masvingo, with Kunonga first claiming ownership of diocesan schools and churches and then getting a court judgement to back him. Partly due to the Archbishop of Canterbury's visit to Zimbabwe in October 2011, when he handed the President a dossier of abuses suffered by Anglican Christians in Zimbabwe, the Government began to distance itself from Kunonga and in the autumn of 2012 a series of historic Supreme Court rulings threw out Kunonga's claims and restored the Church's property. Even so it has taken expensive eviction orders to dislodge Kunonga's supporters. Once regained the Bishop of Masvingo held a series of cleansing ceremonies, rededicating the abused churches, to widespread public rejoicing.
Where the Diocese is now
There is much to be celebrated in the way in which Masvingo Diocese has developed since it birth in 2002. There are now some 8000-9000 communicants, 42 clergy, four seminarians and 130+ churches and outstations. The Diocese has nine rectories which are currently being built by parishioners and 14 churches are being built in the same way, three of which are nearly complete. The people of the Diocese are motivated to do the very best they can to ensure that there is a place for their priests to live and a place for them to worship God together and to celebrate all that God has done for them.
There are 15 Anglican schools in the Diocese 9 of which are primary schools. One of the major problems is ensuring that the children attend school regularly. It is also difficult to fund the schools as fees are often not paid, quite simply because it is hard for families to afford them. Diocesan schools do not turn away children if their fees have not been paid but there is often a lack of resources for learning as the schools do not have enough money to do all that they need to do. It is often difficult and time consuming to recruit staff and many schools have had vacancies for a very long time. Often too a syllabus is set but the resources to ensure that the syllabus can be effectively implemented are not available.
We are hoping to build on the links between schools linked to the Cathedral and those in Masvingo and are working hard to see how this can best be done using the internet where possible.
The Transfiguration Skills Centre which is 25 km west of Masvingo offers the opportunity for people to learn how to farm and thus to relieve poverty. Here they are taught how to rear poultry and pigs and to market garden and it is hoped that they will pass on their skills when they return home after the three month programme.
Healthcare is an issue not only in the Diocese of Masvingo but throughout the country. The church is often the only reliable provider of clinics and as with so much in the Diocese work is hampered by lack of funds.
It is wonderful to see what is happening in the Diocese and to learn of the work of the clergy and the Bishop as they face on-going challenges. But, much remains to be done and that is why it is really good that we can remain in touch with our Link Group in Masvingo chaired by Fr Misheck Mbodza and hear their news and hear more about what we can do. This is important but it is also crucial that we pray for our brothers and sisters in Masvingo as they pray for us. We have so much to be grateful for here in the UK and in our Diocese and Cathedral and we can learn much from our friends in Masvingo about remaining faithful and strong believing that God will provide when things are tough. Our Link provides us with a real sense of what it is like to need to trust God for everything and to give thanks.
Our last Link visit was in June 2017 and Ruth Ashby, one of those who visited has written this report about their trip. You can read more about the work of the Diocese Masvingo in it here
Our support is as vital as ever. We have been able to offer vital financial support at key times in recent years and our mutual visits have further strengthened our partnership.
Arthur Shearly Cripps
Arthur Shearly Cripps was an Anglican priest who devoted much of his life to Zimbabwe – or as it was then – Southern Rhodesia. He spent fifty years near to what is now known as Chivu in the Diocese of Masvingo and those who knew him were devoted to him. He lived simply, as did the other villagers and although he went blind towards the end of his life he continued his ministry to the people and the villages around him. He died on the 1 August 1952 and every year people gather from all the churches in Zimbabwe for the Arthur Shearly Cripps Festival.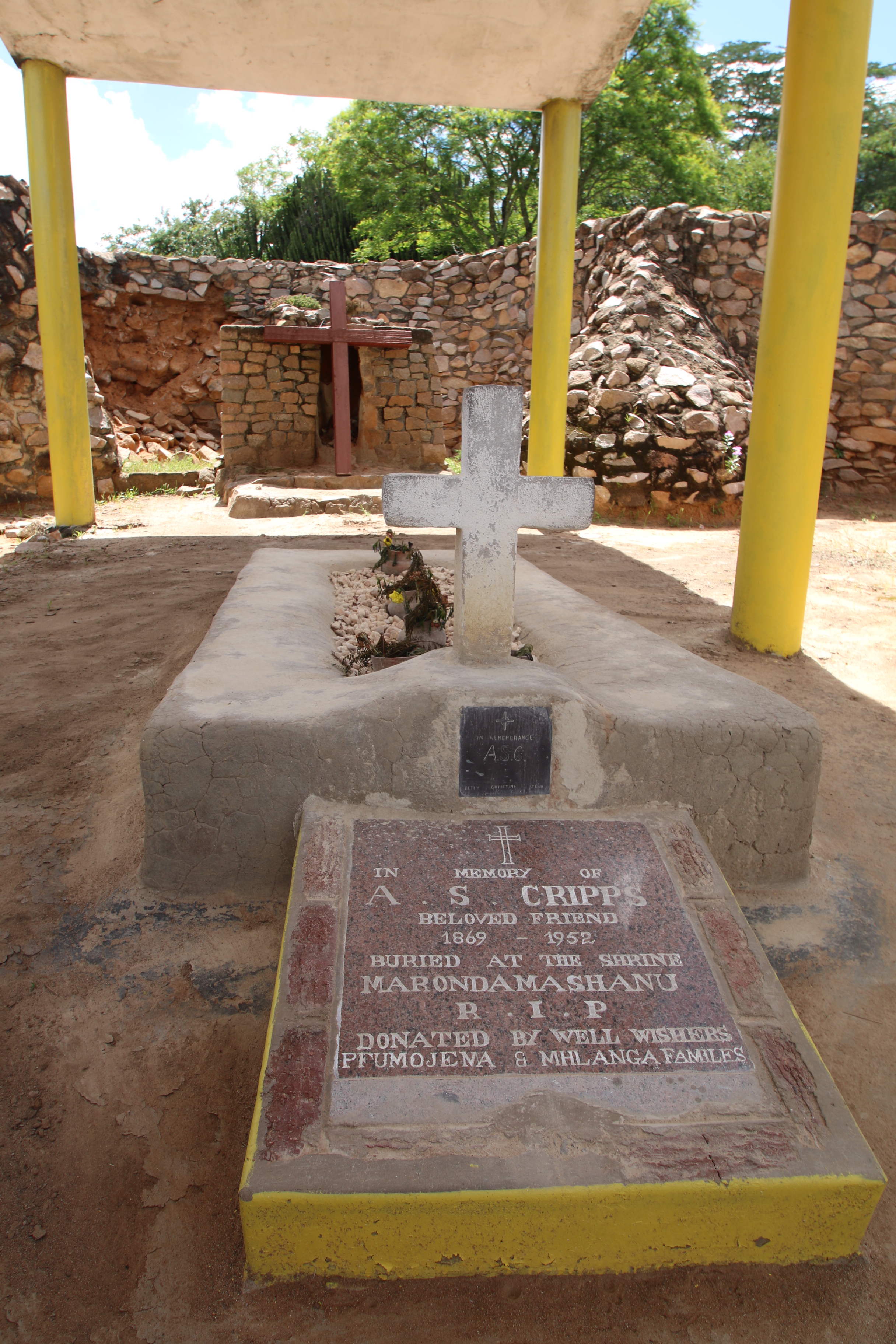 This is held at the shrine where he is buried near Chivu on the site in which he used to live and people walk miles to come to it and camp out overnight in order to be there on time – even though it is cold in Zimbabwe in August!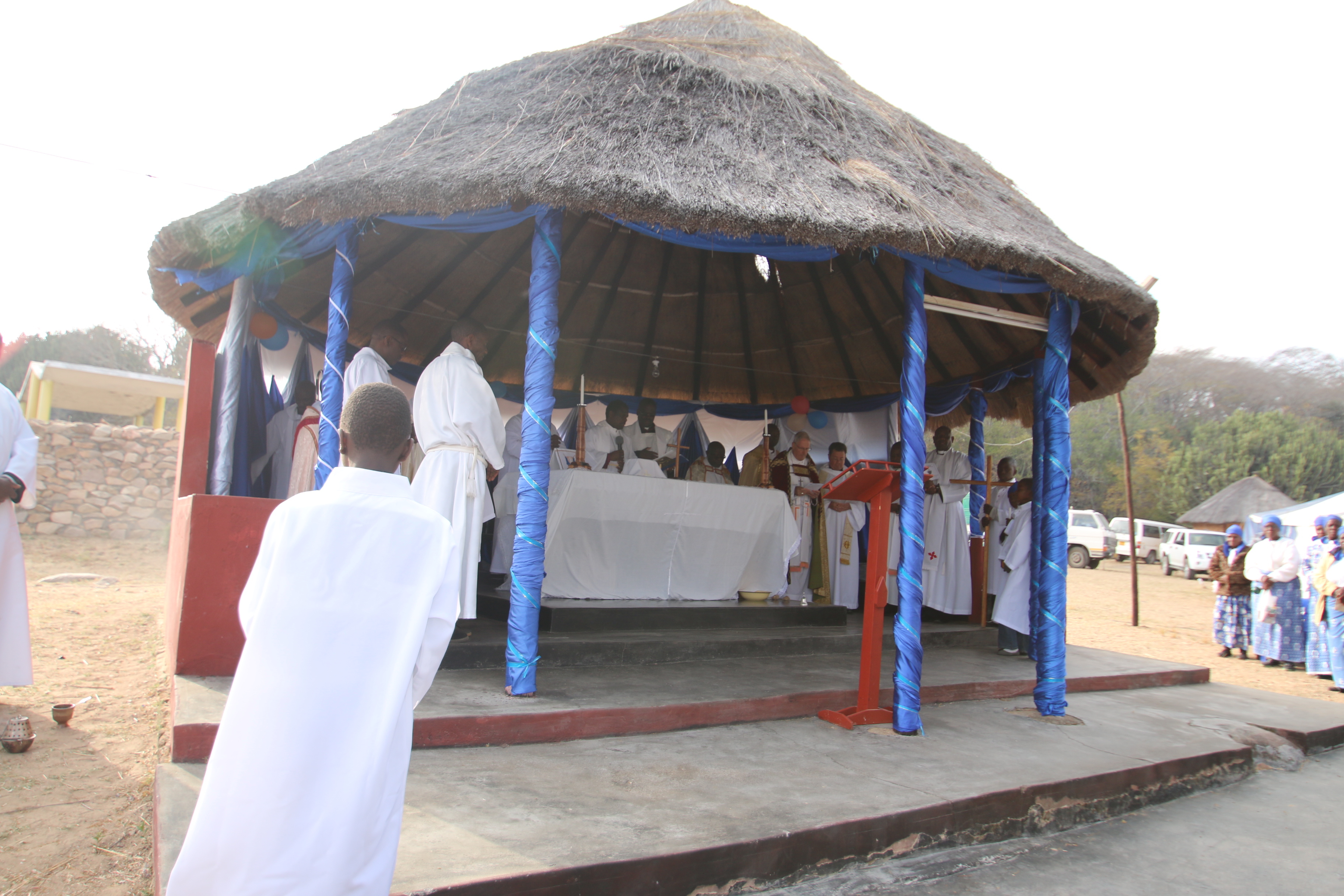 It is a huge and joyful gathering at which the Rt Revd Christopher Chessun, the Bishop of Southwark, preached in 2015. The Diocese of Masvingo has been working on getting a working bore-hole and water storage tank there in order to be able to provide facilities for the many people who go to the celebrate each year.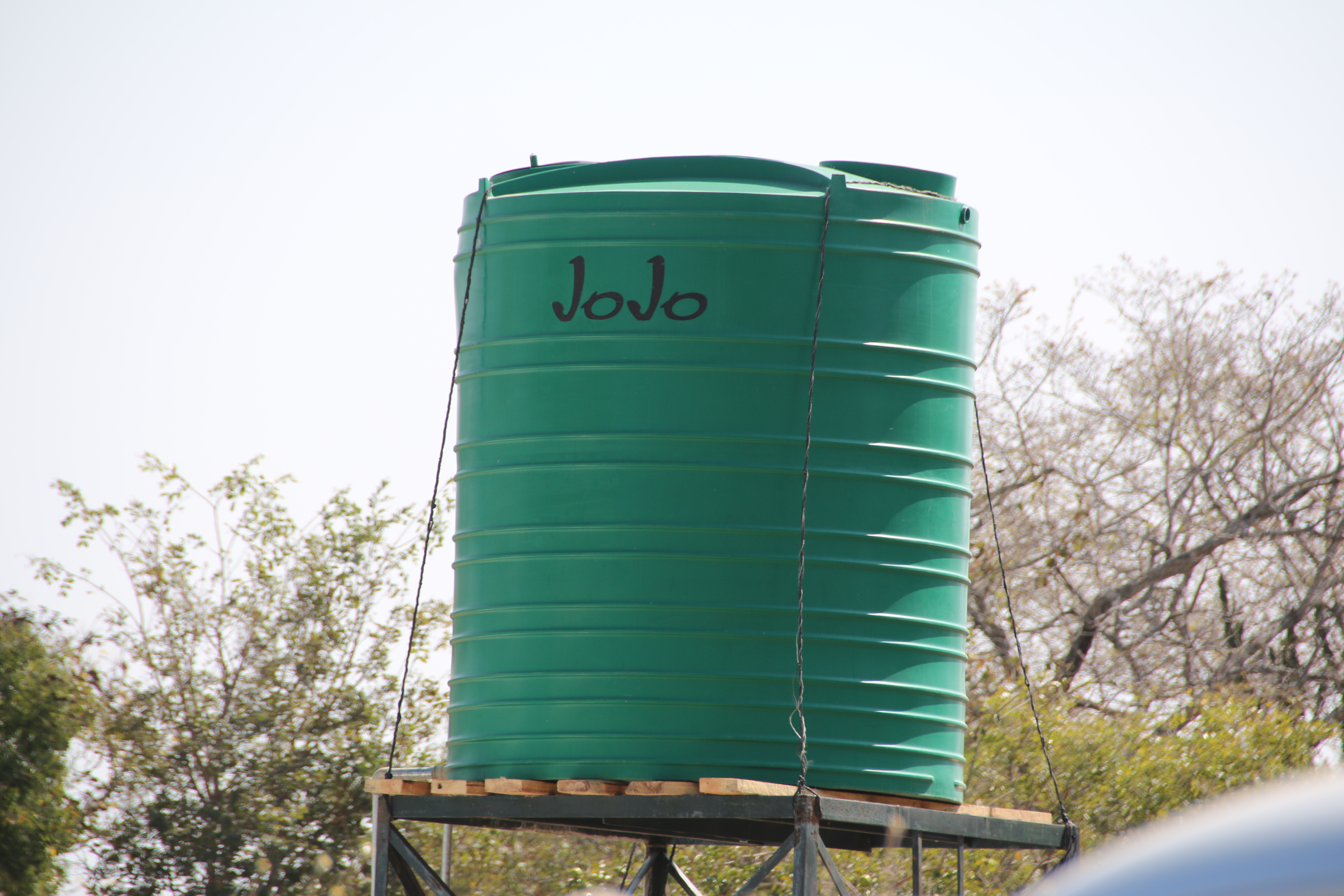 At Southwark Cathedral we pray daily for our brothers and sisters in Zimbabwe and have a large map on the wall of the Cathedral in front of which many people come to pray and light a candle. There is also a noticeboard by the map with some photos of and information on the Diocese of Masvingo.
Further information on the Diocese of Masvingo can found at the Diocese website here
If you would like to know more about the Cathedral Masvingo link group please contact Canon Wendy Robins by email or telephone 020 7939 9436.
News from the Anglican Diocese of Masvingo
You can stay up to date with news from Masvingo by reading the latest reports which can be found below.