The Refectory Café is the ideal place to have tea after touring the Cathedral or relax with friends over lunch
Why not try our delicious home baked cakes, sandwiches and hot lunches in a warm and welcoming enviroment.
In the summer the Refectory Café opens directly onto a bright and sunny courtyard during summer where we serve chilled drinks and ice creams. During the colder months enjoy hot drinks, soup and other tasty meals to warm you up.
Opening Hours
Monday – Friday
9.00am - 5.30pm
Saturday – Sunday
9.30am – 5.30pm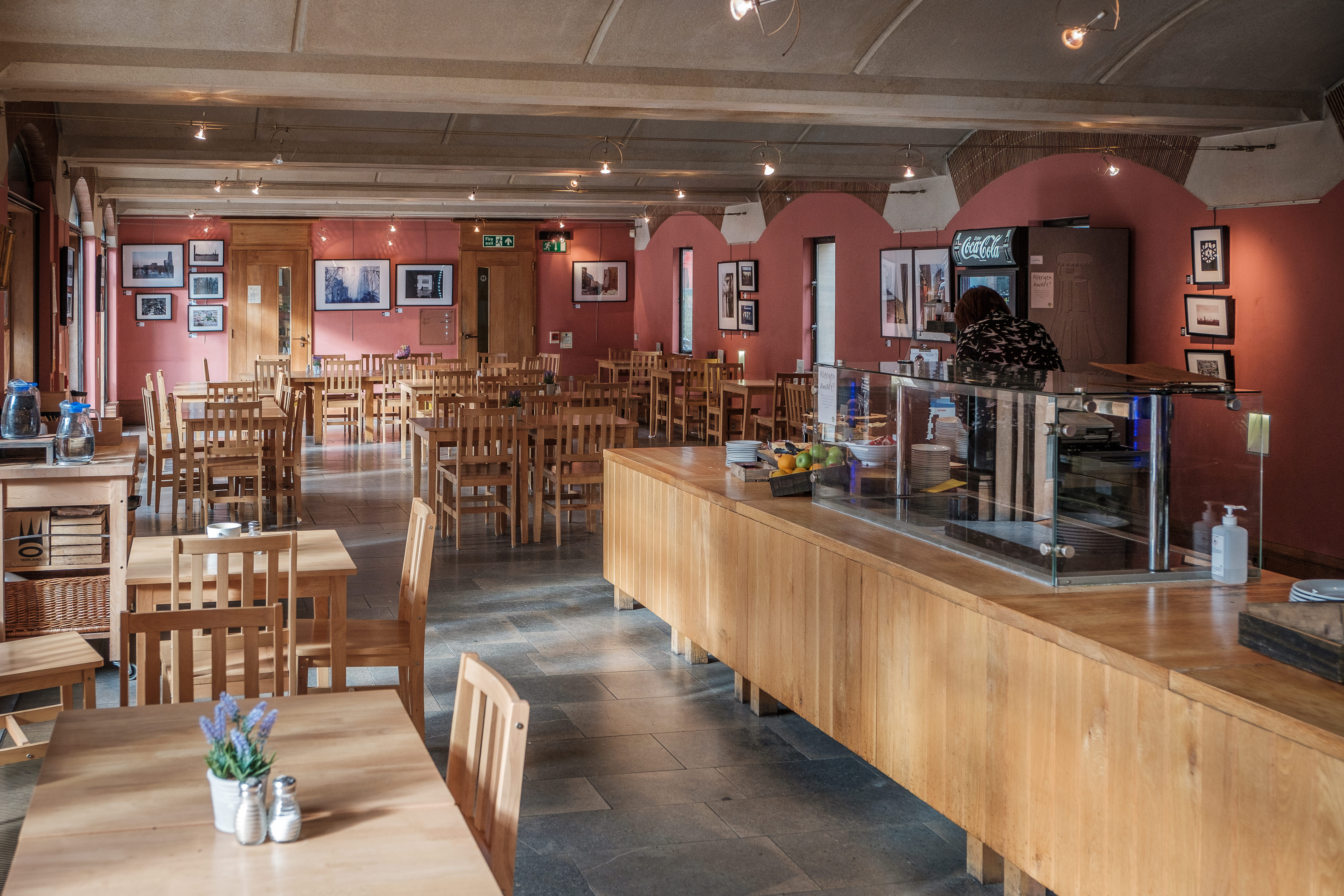 Access and Toilets
The Refectory toilets are reached by a set of winding stone steps. Accessible toilets with, baby-changing facilities, can be found on the ground floor at the west end of Lancelot's Link. The Refectory is accessible for wheelchair users and visitors with pushchairs through the Millenium Courtyard entrance.
You can contact the Refectory by telephone on 020 7367 6728 or by email