Recent Archaeology at the Cathedral
Find out about our recent archaeological discoveries during work installing a ramp in the South Transept and the Harvard Chapel
Harvard Chapel Update
The excavation of the trial holes is now complete. Though there is post-excavation analysis to follow, we can say a few things. Firstly, the early 12th-century apse, discovered in 1905, does still survive. We could see parts of two stone courses sitting on a mortar and rubble foundation. This probably means that the rest of the foundation and some of the wall above survives as well, underneath the chapel floor. On the outside side of the apse, east of the chapel step, the trial hole was surprisingly lacking in bodies and was almost entirely a single thick earth deposit, with animal bones, oyster shells and ceramic building materials.
More work needs to be done to understand what's going on here, but a tentative explanation is that major groundworks took place when the chapel was turned into the Vestry room after the Reformation.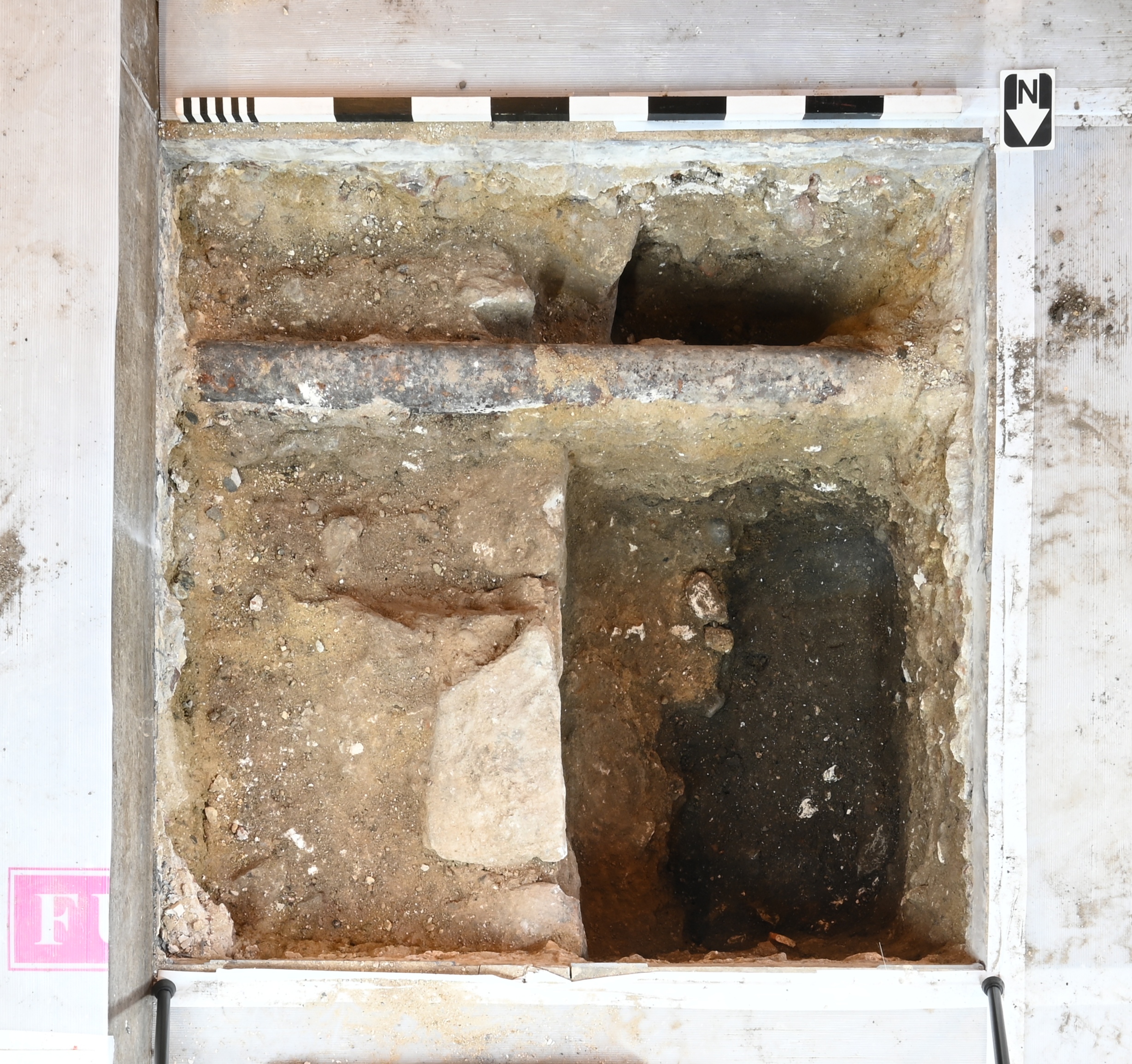 South Transept Ramp
Meantime, the building works for the new ramp into the south transept have also been monitored archaeologically. Just as on the north side, we saw the 'sleeper' foundation that runs north-south between the two walls, but here there was no sign of 12th- and 13th-century layers – just a single phase.
Moreover, when the builders removed some of the material to create the slope, we could see that the foundation reused many pieces of fine ashlar work and architectural fragments. We think that they must have come from the first church, before the fire of 1212. They included a group of stones from a large painted arch, indicative of how our churches looked before the fashion for clean unpainted surfaces.