The Leaves of the Trees: Art Installation by Peter Walker
Installation
Venue

Cathedral

Time

10:00 AM

Price

FREE
We are delighted to be hosting an artwork installation by the internationally acclaimed sculptor Peter Walker. The Leaves of the Trees is a reflective memorial to the effects of the Coronavirus pandemic
We are delighted to welcome an installation by the artist Peter Walker at the beginning of autumn.
The Leaves of the Trees comprises 5,000 sycamore leaves, cut from 1mm mild steel and individually carved with the word "Hope". Sycamore is remarkable for its resilience and strength, and the leaves are slowly and naturally changing from steel to rusted tones over the period of the tour, as autumn leaves do in the cycle of the seasons. As the Dean, the Very Revd Andrew Nunn commented 'As our minds turn towards autumn we are delighted to welcome 'The Leaves of the Trees' to Southwark Cathedral. As a sign of hope they are also a reminder to us of all those we have lost during the pandemic. Each one, like a fallen leaf, is precious to us, and nothing and no one is lost from God's sight.'
Come and spend some time amongst the leaves.
There is hope for a tree, if it is cut down, that it will sprout again, and that its shoots will not cease. Job 14.7
God of hope,
who returns fresh leaves to the branches
whose fallen leaves turn to gold;
as we remember those we have lost
give us hope in those yet to come
that our memories may be gold
and our future fresh and hopeful.
Amen.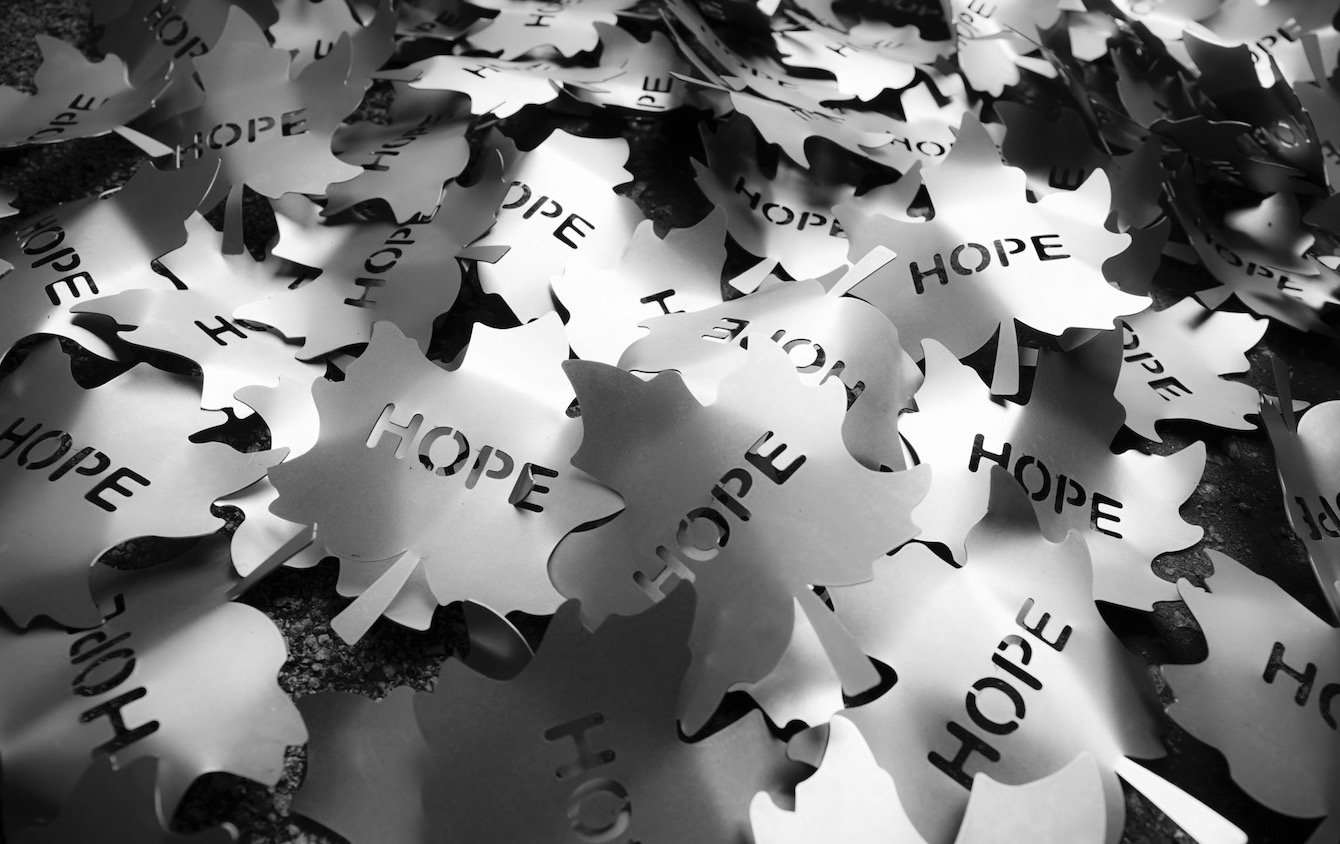 'The Leaves of the Trees' installation will be at Southwark Cathedral from 3 September - 2 October.
You can also purchase your very own Hope leaf for £25 plus free P&P UK only. Please visit our online shop for further details. A limited number of these leaves will also be available to purchase from the Cathedral shop from Friday 3 September.