CANCELLED - One City - Three Deans
Talk
Special Event
Venue

Cathedral

Time

7:00 PM

Price

£5.00
Join the Deans of Southwark, St Paul's Cathedral and Westminster Abbey for a unique event
London is an unusual city in many ways, but for the Church of England this is certainly true. The River Thames has always been a divide in ecclesiastical structures and for over the last 100 years there have been both the Dioceses of London and Southwark in the one city with two Cathedrals St Paul's and Southwark and two Deans. But then, of course, there is Westminster Abbey, like a Cathedral but not a Cathedral, with a ministry in London and beyond and with another Dean!
These three Deans, David Hoyle, Dean of Westminster Abbey, David Ison, Dean of St Paul's and Andrew Nunn, Dean of Southwark, will be in conversation to talk about life in the city that they serve.
What are their priorities, what are their concerns, what do they think of London, north and south of the river?
Those present will be able to join in what will be a fascinating conversation.
The Very Reverend Andrew Nunn - Dean of Southwark
Southwark Cathedral is an Anglican Cathedral on the south bank of the River Thames, set in the heart of the changing and thriving Bankside community.
The Very Revd Andrew Nunn was born in Leicester in 1957. He grew up there and attended primary and secondary schools in Wigston, where he was also a member of the choir of All Saints, Wigston Magna. Andrew was installed as Dean of Southwark in January 2012. Prior to that, he was Sub Dean and Precentor of Southwark (1999-2010) and Acting Dean from November 2010.
He is a member of the General Synod and the Diocesan Synod.
He is a Foundation Governor of St Saviour's & St Olave's Girls' School in Southwark. He is also Chaplain to the Worshipful Company of Launderers, the Worshipful Company of Innholders and the Whitsters Club.
Andrew contributes to the local church by teaching and speaking at a number of courses and events in the Diocese of Southwark and further afield outside the Diocese. He is a member of the General Synod of the Church of England and on the Panel of Chairs of the Synod. He has served as a member of the Crown Nominations Commission since 2011. He was Rector General of the Society of Catholic Priests until October 2017.
The Very Reverend David Ison - Dean of St Paul's Cathedral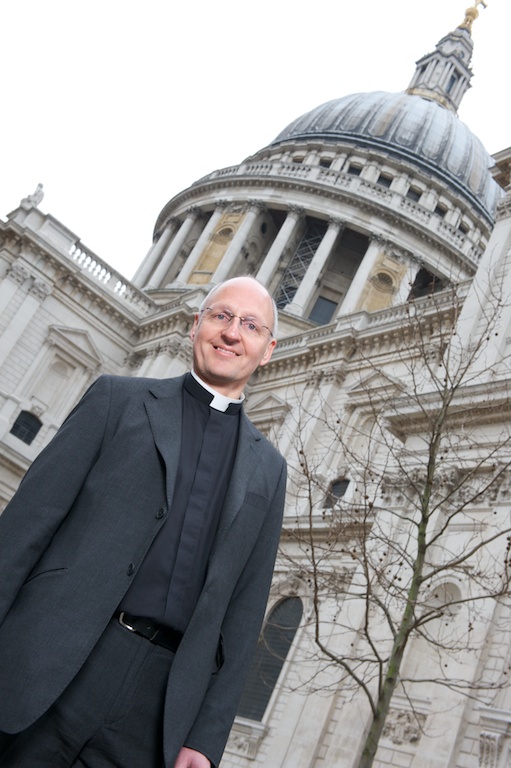 St Paul's Cathedral has been present on it's present site in one form or another for over 1,400 years. It has been built and rebuilt five times, but its main purpose has always been a place of worship and prayer.
The Dean leads the Cathedral assisted by the Residentiary and Lay Canons, enabling Chapter to come to a common mind and implement the agreed vision for St Paul's.
Brought up in Brentwood, David went to university in Leicester and theological college in Nottingham, before his curacy in Deptford, where he engaged in inner-city ministry and studied for a PhD in early church history. After being a tutor at the Church Army training college in Blackheath, he became vicar of Potters Green, Coventry.
In 1993 he worked in Exeter in theological training for ordinands and clergy, and from 1995 was Residentiary Canon at Exeter Cathedral. In 2005 David became Dean of Bradford with the task of rebuilding the Cathedral's ministry and mission.
He became Dean of St Paul's in May 2012.
The Very Reverend Dr David Hoyle - Dean of Westminster Abbey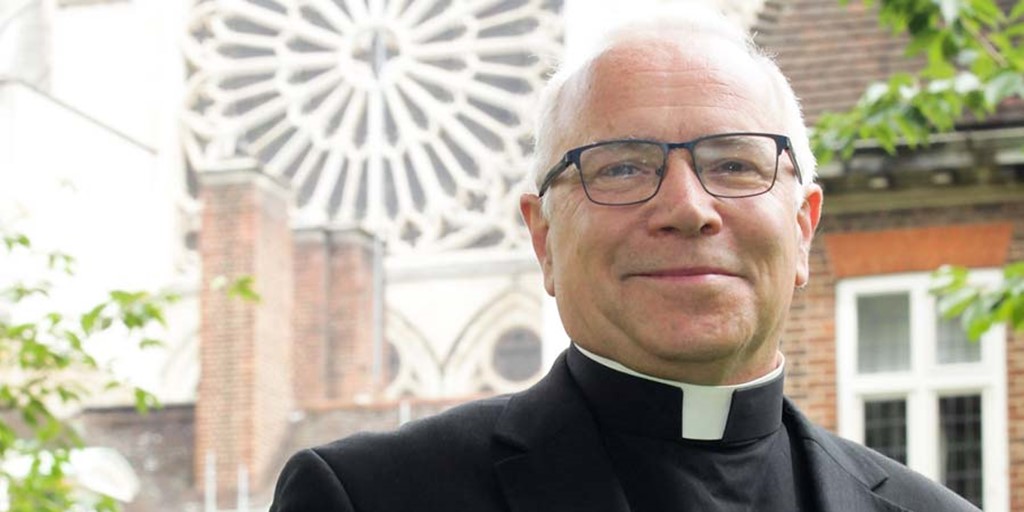 Coronations, royal weddings, kings, queens, statesmen and soldiers; poets, heroes and villains – history happens at Westminster Abbey.
David Hoyle, aged 61, studied history and then theology at Corpus Christi College, Cambridge. He trained for the ministry at Ripon College, Cuddesdon, and served his title as Curate of the Church of the Good Shepherd, Cambridge, from 1986 to 1988.
He was then appointed Chaplain (later Dean of Chapel) and Fellow of Magdalene College, Cambridge, where he also served as Director of Studies in Theology. In 1995 he moved to become Vicar of Christ Church, Southgate in London, before transferring to Gloucester in 2002 as Director of Ministry and Canon Residentiary of Gloucester Cathedral. He has been Dean of Bristol since 2010 and chairs the College of Deans in the Church of England.
Dr Hoyle has a particular interest in theological education. He is a published author with recent books about ministry and doctrine. He also has wide experience in school governance. In his ministry in Bristol, he has been drawn into the debate about the legacy of transatlantic slavery, into charity governance and into issues of social justice. As Chair of the College of Deans he has been closely involved in conversations about the governance and management of cathedrals. His interests include literature, art and walking.
David was installed as the 39th Dean of Westminster on 16 November 2019 and oversees the spiritual life of Westminster Abbey giving leadership to the Abbey community, which includes 350 staff and 400 volunteers.
The Abbey is a Royal Peculiar, and the Dean is responsible to the Sovereign as Visitor of the Abbey.