Included in the exhibition are works by ceramic artist Raewyn Harrison and jeweller Liz Willis, both of whom take their inspiration from larking on the river Thames and the artefacts they find Their work shows how lost and forgotten objects can be transformed and inspire something new and beautiful
Liz Willis
Liz is a Hertfordshire (UK) based jeweller, using silver & hand stitched silk threads to add layers of colour & texture to her work. Using found objects from mudlarking along the River Thames, she transforms everyday objects, such as old handmade pins & nails, into little pieces of wearable history.
Follow Liz on Instagram here and visit her website here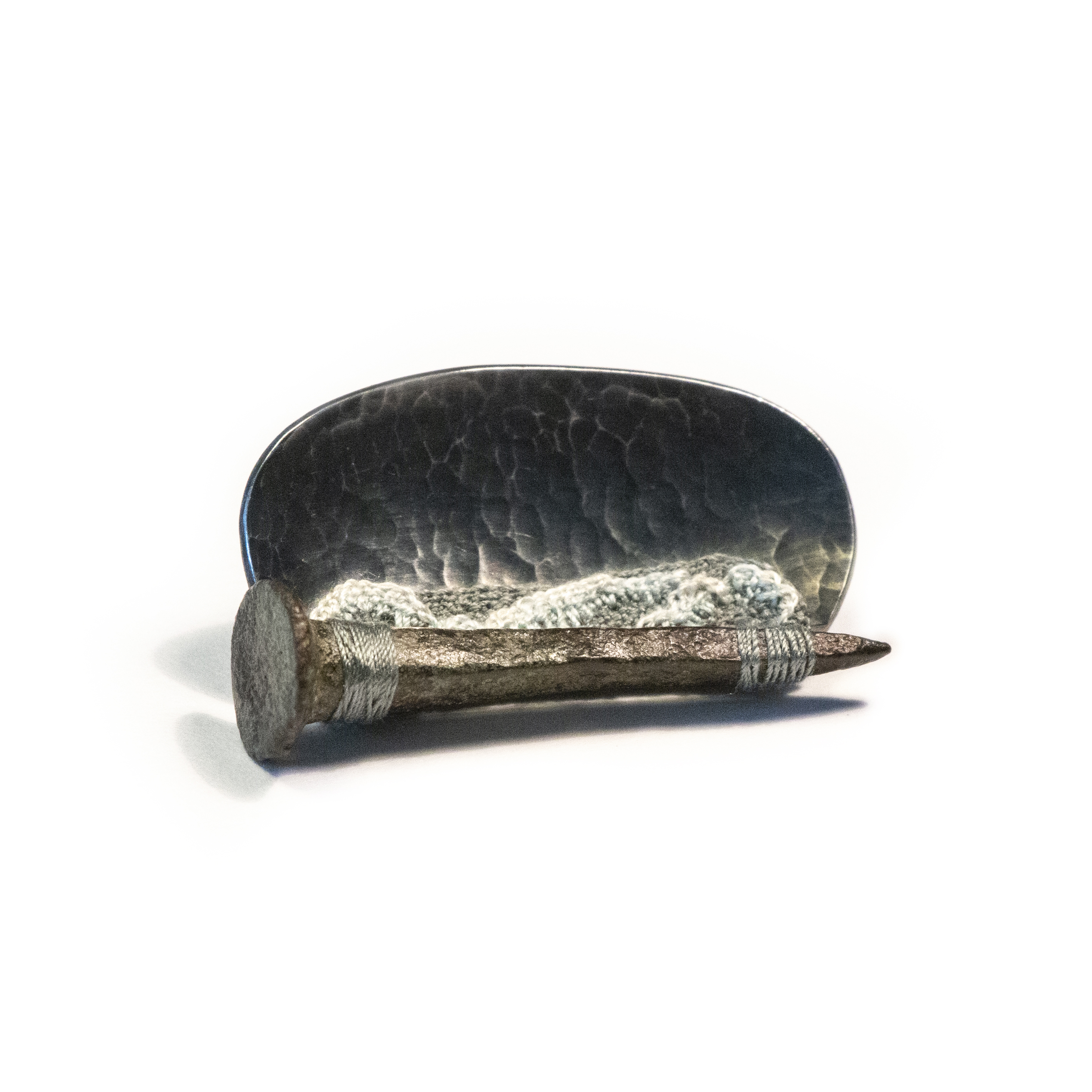 Raewyn Harrison
Raewyn Harrison is a London-based ceramic artist who grew up in New Zealand. She creates porcelain collections with a strong narrative inspired by the journeys she makes beyond the studio. Each piece is unique as she works through her making processes using porcelain as a blank canvas, building up layers of glaze and fragments of images to reveal a time and place.
The river Thames is a constant source of inspiration that led to the creation of her Mud Larking* series. She collects fragments from the foreshore, delves into archives for historical maps, and goes on expeditions to take photographs of decommissioned structures in the Thames Estuary.
For this exhibition Raewyn has focussed on the Thames Estuary creating new glazes reminiscent of the tidal landscapes which allow objects to be found at low tide. Each bottle has a find from the river often with a fragment of the 16th Century Agas map hiding inside. With special permission from the Port of London Authority, she has also used this map on a limited series of pipes found on the Thames foreshore.
Follow Raewyn on Instagram here and visit her website here