Throughout the year we have different objects on display in Lancelot's Link
Fire 1212 - Ceramics by Alison Cooke
1 July 2018 - 30 August 2018
The Great Fire of Southwark burned for ten days in July 1212. Many people died on London Bridge as the inferno crossed the River Thames to the City of London, having razed the Priory of St. Mary Overie, the present day site of Southwark Cathedral.
Two days after the fire was extinguished, The first Mayor of the City of London, Henry Fitz Ailwin decreed that all thatch roofs of London must be plastered or pulled down and new builds use inflammable clay tiles.
The earliest account of the blaze appears in the Liber de Antiquis Legibus ("Book on Ancient Laws"), composed in 1274 and today the oldest book preserved among the records of the City of London Corporation . This states:
"In this year was the Great Fire of Suthwark [sic], and it burned the church of St Mary [Overy], as also the Bridge, with the chapel there, and the great part of the city."
These ceramic artworks commemorate Southwark's forgotten disaster. The pieces are made of London clay dug from the same Thames-side seam that was excavated for the new roof tiles demanded by Mayor Ailwin in 1212.
Like the London of that year, the clay has been burned in a fire fuelled by wood and straw.
Alison Cook current practice involves sourcing clay from construction sites and historical locations in order to make ceramic forms that reference the history of the area in which the clay was excavated. Alison utilises the unpredictable properties of the raw clay and encourages firing defects. Her aim is that the resulting works are exhibited above the site of excavation or in locations relevant to the objects' history.
Alison is co-founder of The Associated Clay Workers Union (ACWU), a ceramics collective, established in 2014, who work together on projects, often with a site-responsive focus and exhibit outside the gallery setting.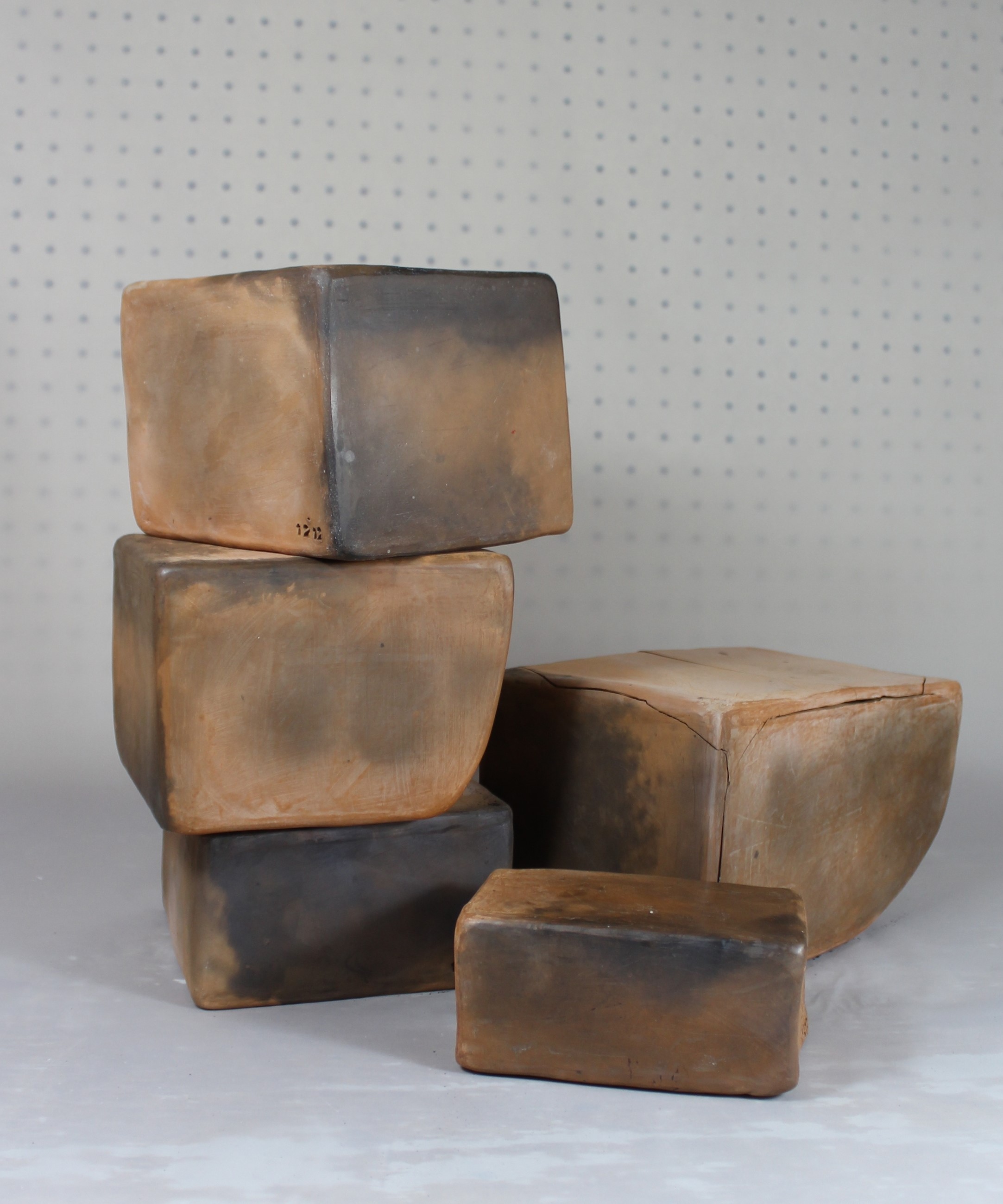 Votive - The Associated Clay Workers Union (ACWU) and Morley College
1 September 2018 - 30 September 2018
As part of the Totally Thames Festival 2018
The act of offering Votives into water is known in many cultures and throughout history from early Neolithic times. Water is seen as life giving and curative, it has a liminal capacity, connecting one realm with another. Votive offerings maybe around commemoration and remembrance, linked to death and departure, they can also be around cleansing and disposal, a ritual act to engender change and hope for the future.
Votives are often given in dedication or as a consequence of a vow, a performance undertaken in uncertain times and in thanks for subsequent relief. Visitors to the exhibition and performance will be encouraged to personally engage and reflect upon their own experiences of ritual and belief, their wishes for change and the role of the Thames in this 'liquid hope'.